Monthly Reserve of Wellness Tea
La Luna Tide Moonbox
Now sold on Amazon! Link when you check out.
Not only do each of the teas taste great but the story behind each tea is awesome (and the packaging is on point). I would 100% recommend this to everyone! You'll never look at a tea the same way.
Brittnee Wilcox
I've always struggled with my hormones going CRAZY, but this tea has helped so much. I don't get super emotional or down in the dumps with this tea, since it has properties in that help stabilize them. I feel great in my mind and body!
Miranda Wright
La Luna is as an experience from start to finish. When the box first arrived, I was extremely impressed with the amount of love that went into its making! They have a wonderful taste, quality ingredients, and a ton of research behind them. I I also love that the teas are decaffeinated so that I can drink them at night as a bedtime ritual.
Jaci Spangolo
LLT helps individuals welcome & embrace brain-body connection.
This is because we believe it supports a happy life.

Take advantage of your natural strengths and become your most dynamic self.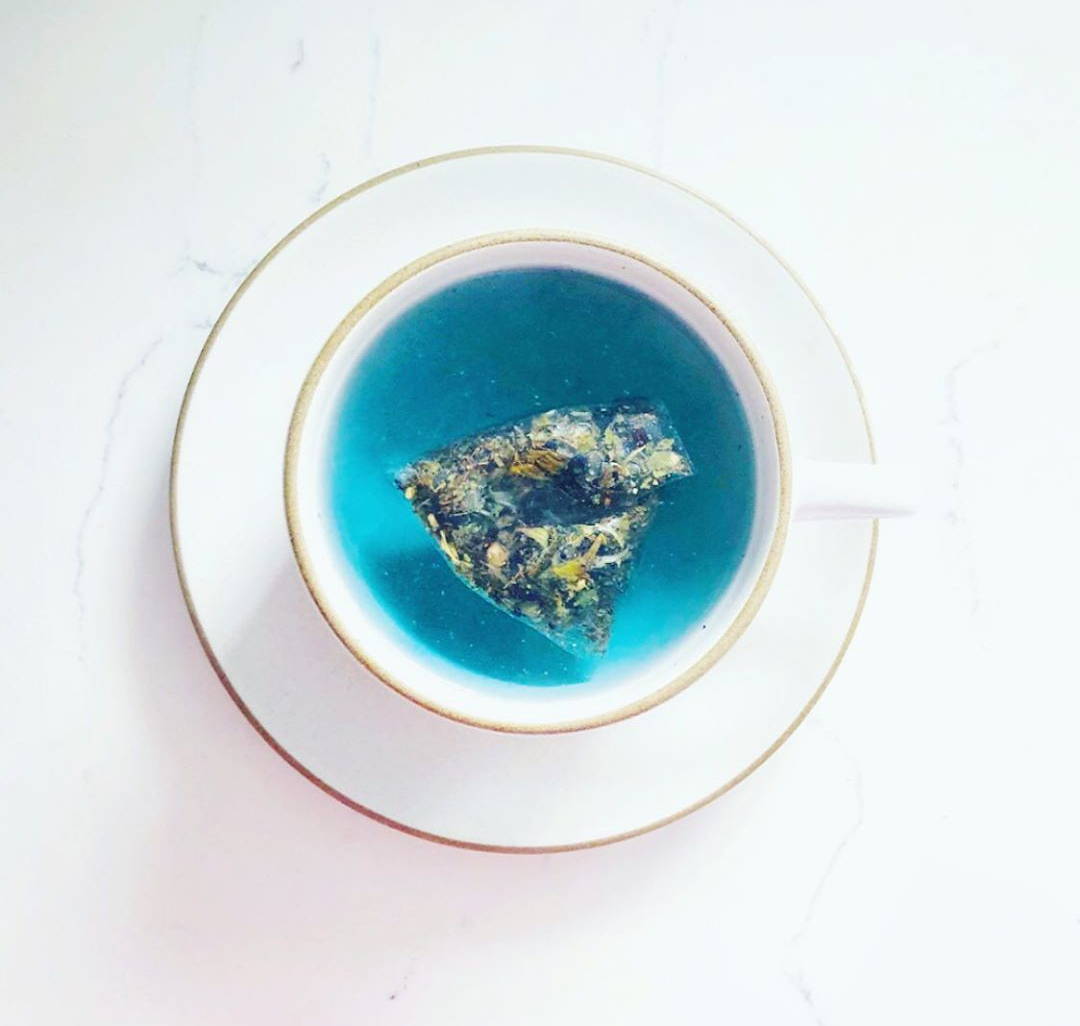 Tannins, a super ingredient found in tea leaves, bark, and dried fruits, promote youthful, glowing skin. Their antibacterial properties combat acne while antioxidants preserve cellular balance. We're not done yet—naturally astringent, tannins remove excess oil from pores while tightening them without drying out your skin. #LaLunaTide
Have you had your tea today?
Understand Your Body Better.
Track body dynamism through the month with LLT"s moonbox kit. Crafted to walk you through hormonal, mood and body changes throughout your monthly cycle.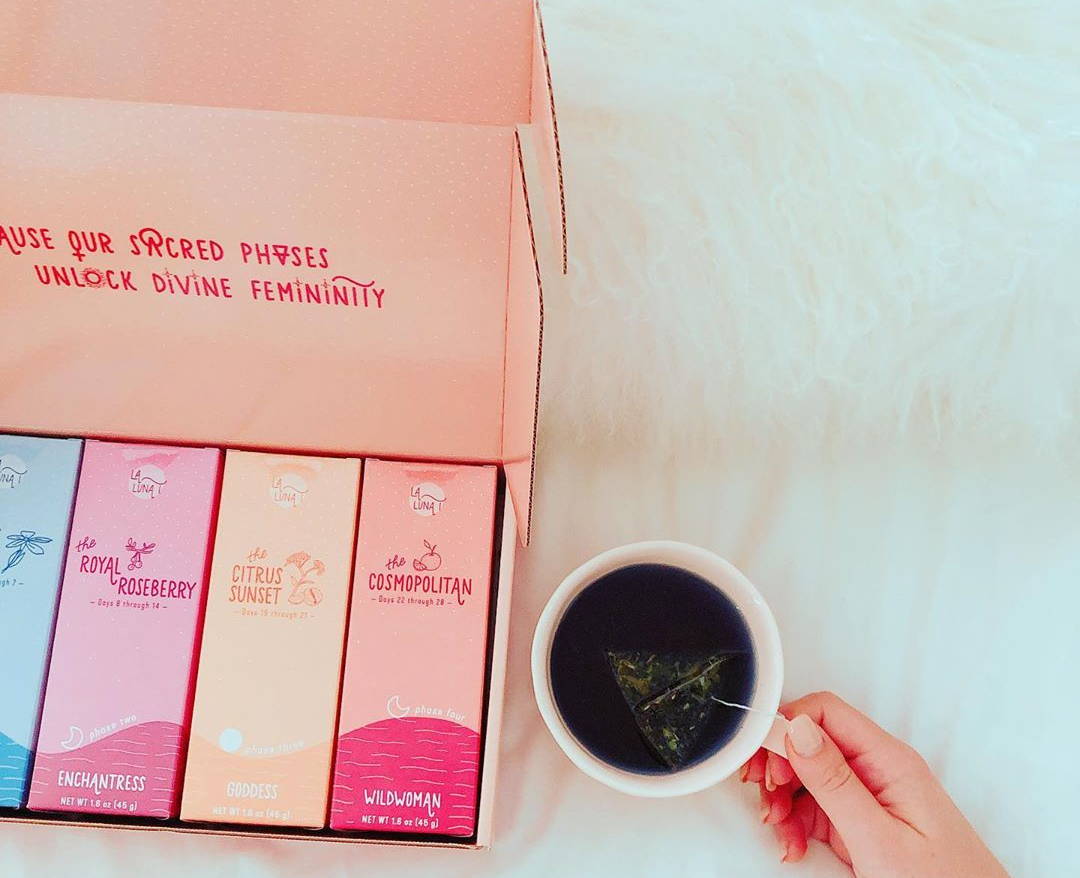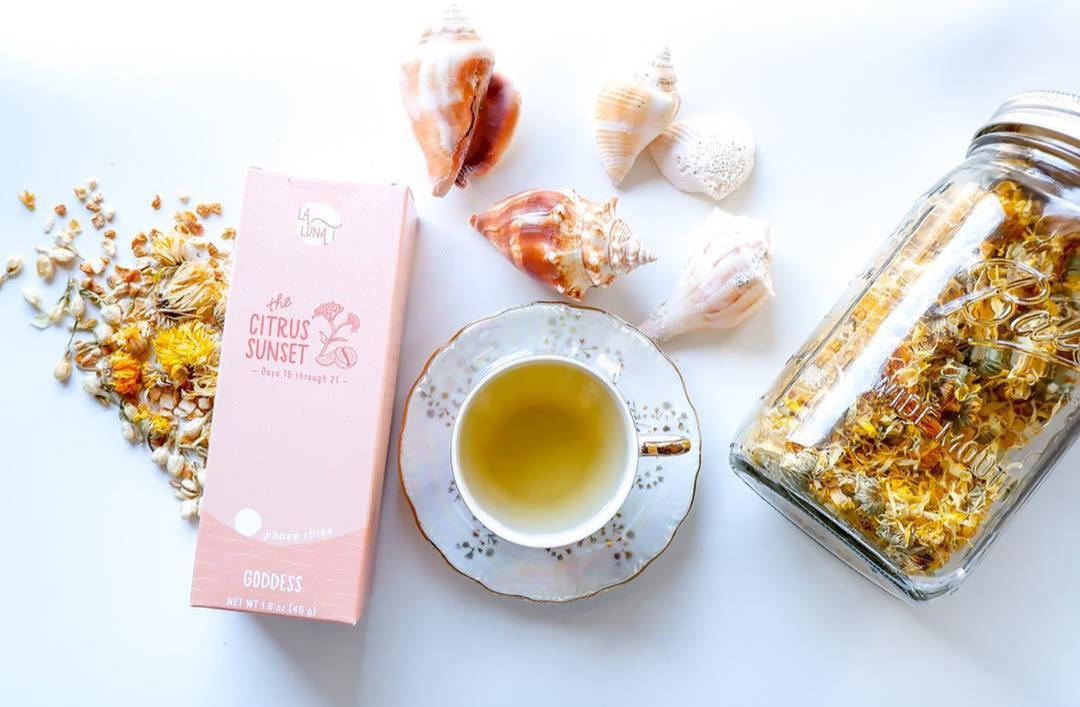 Our tea base is made with decaffeinated, relaxing and focus enhancing ingredients to promote calm, centeredness.
---